ARTWRK007 - Titled "Siberian Tiger"
The Story of the Drawing:
Many years ago we were researching a photo trip called the most amazing raptor shoot, when we somehow came across a guy who worked with siberian tigers and other exotic creatures. Never having had the opportunity to be close to such an animal without a cage between us, our curiosity got engaged and we wanted to see these beautiful cats.
We ended up calling these shoots semi controlled, because every time we went something happened that ended a shoot early or was not going as planned. They were wild animals being wild, go figure. Anyways we got to photograph this tiger and it was such a beautiful large cat, quite a temper on it, almost scary being that close. We have since changed our mind about how we feel about such shoots and now concentrate on trying to get truely wild photos. However, this was a precious experience and I decided to use one of the photos as an art reference to create this digital painting. I like how I was able to blend the feet into the background to give it more of a mysitc look.
It was created on a computer using digital painting techniques and tools. The main items being Adobe Photoshop, Corel Painter and Wacom drawing tablet.
Robert J Andersen
DETAIL IMAGE 1: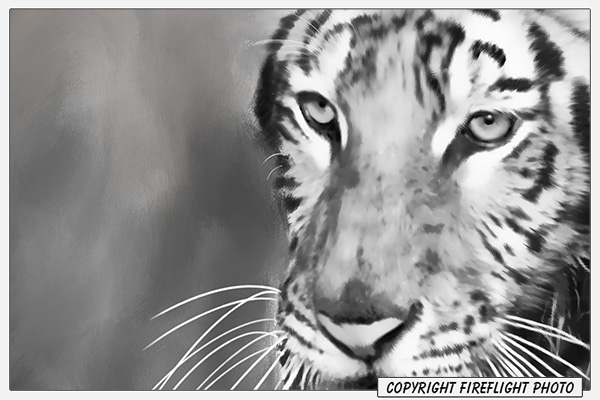 DETAIL IMAGE 2: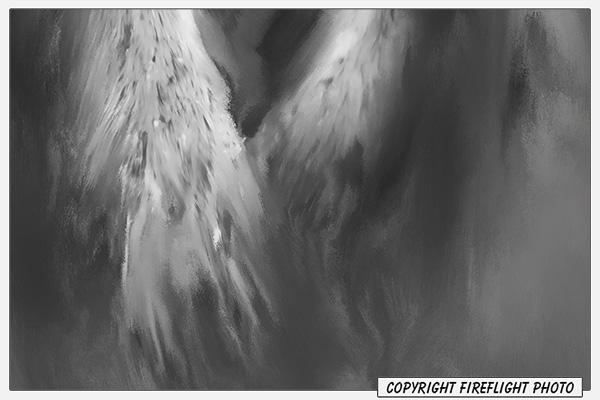 FINAL FULL DRAWING: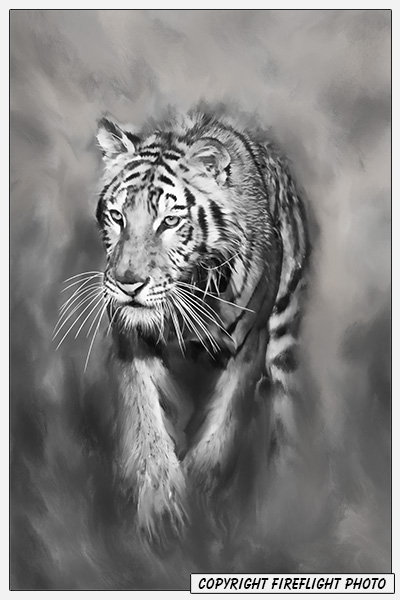 This page has been viewed 1146 times since November 14th, 2015.