ARTWRK006 - Titled "Moose and Moon"
The Story of the Drawing:
We just love moose so much, I think you can tell that just by looking at my drawing gallery and even in the moose section, I really don't know how hunters shoot these creatures. I just look into their soft dopey eyes and they have my heart and compassion.
We were way up north many years ago in Maine in a little pond in our canoe. The we was me and my wife and one of our two dogs, when this big bull moose walked out. He allowed us to follow him for a while and allowed us to photograph him. The photo this was referenced from came about by my wife getting too eager and paddling us too close while I was photographing. We ended up right in front of him, low to the water and way too close. I snapped a few photos, but unfortunately the light on that day was very harsh, so I decided to use the photo for art reference instead.
The original photo was taken with a marshy, busy background, so when I created the background, I thought a moon backdrop would look powerful and awesome.
It was created on a computer using digital painting techniques and tools. The main items being Adobe Photoshop, Corel Painter and Wacom drawing tablet.
Robert J Andersen
DETAIL IMAGE 1: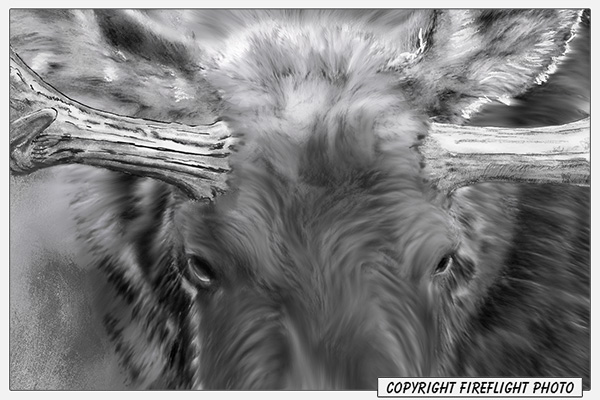 DETAIL IMAGE 2: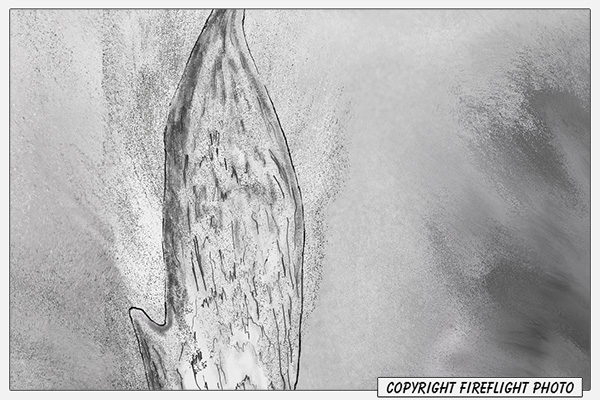 FINAL FULL DRAWING: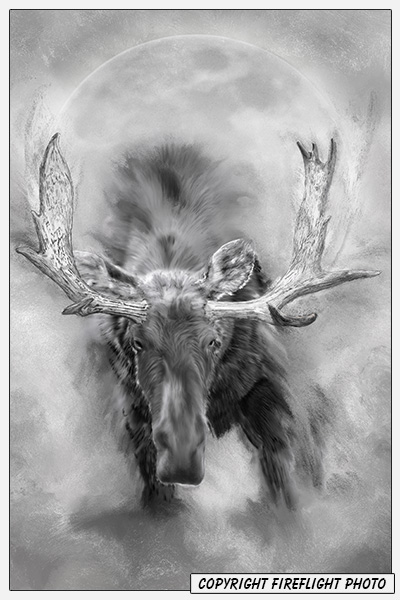 This page has been viewed 1448 times since November 14th, 2015.