Pyrography is the Art of Wood Burning
I start with a blank slate of wood, usually cherry, maple or yellow birch. I then match the best artwork to suit the shape and size of the wood, then I shape the edge of the wood and create a live edge look all around the shape. I then use various stains to color the live edge and give it character and try to make it look natural, yet artistic. I then layout the carving required for the artwork and proceed to carve out the many layers of depth in each art piece. Once the layering and carving is done, I proceed to burn in the detail / artwork lines using a laser and hand pyrography burner. Once I am happy with the final burning, I seal the wood with a stain. I then brand the back and hollow out the wood to make it a bit lighter.
Click on a menu item to the left or image below to jump to more details and high quality photos of the pyrography:
It is very hard to put these items in my online store (gallery), I can't have multiple images showing details and higher size images. If you are interested in one of these pyrography pieces, please call.
Originally I wanted to take my pen and ink drawings and burn them on wood. I did that but wasn't quite happy with the result, so I started to try and figure out what was missing or why wasn't I happy. After many trial and errors I discovered relief carving and adding depth to my wood burnings, wow !
Adding depth changed the game, the art pieces just became so much more detailed and appealing to the eye, I would say it brought my pyrography pieces to a higher level of craftmanship. I am now happy with the final results and I am proud to say that I create everything to do with this form of art like: shaping the wood, staining and adding character, carving, burning, then final prep, sanding, staining and finishing of the back.
To be honest, the photos here on the website do not look anywhere near as good as when you see the artwork in person. In person, you can see all the different levels, the baby in front of mum, the rock below the baby etc. Your eye when viewing in person, immediately picks up all the different layers of depth and minute details of the burning, it makes you want to touch it to verify what you are seeing.
Here is an example of one of my final pyro pieces: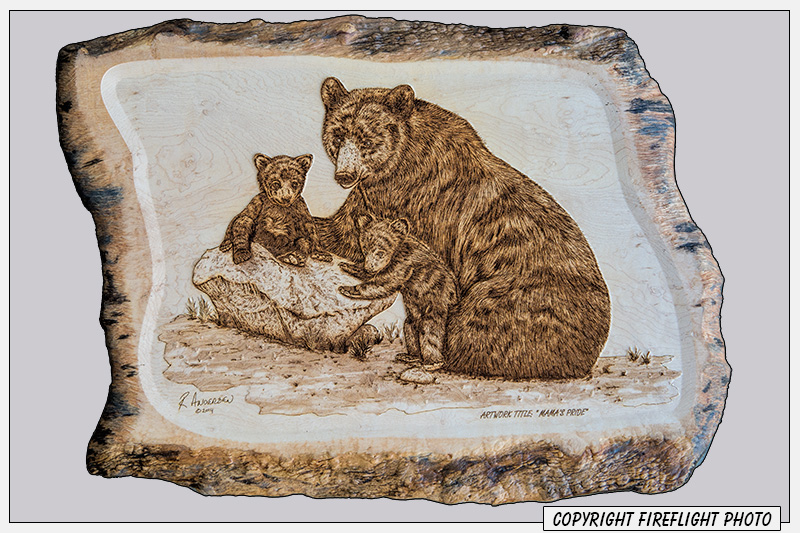 A closer look of the detail: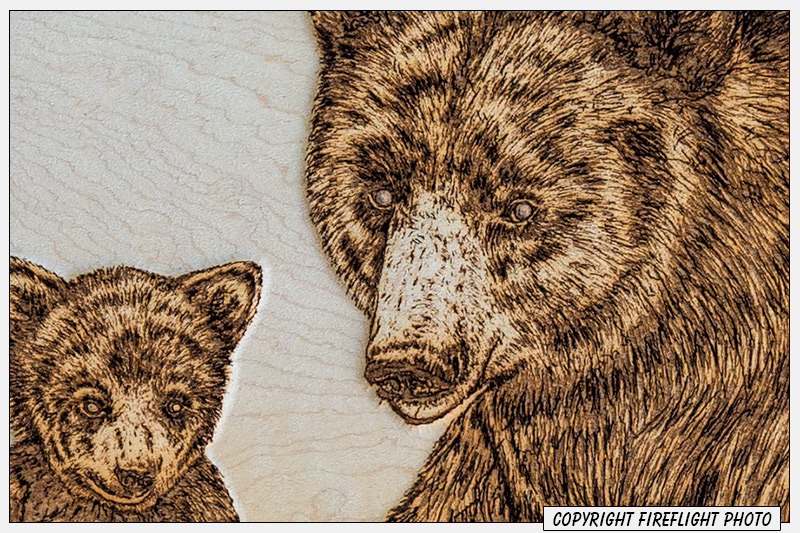 Here is a second example of my pyrography engraving work: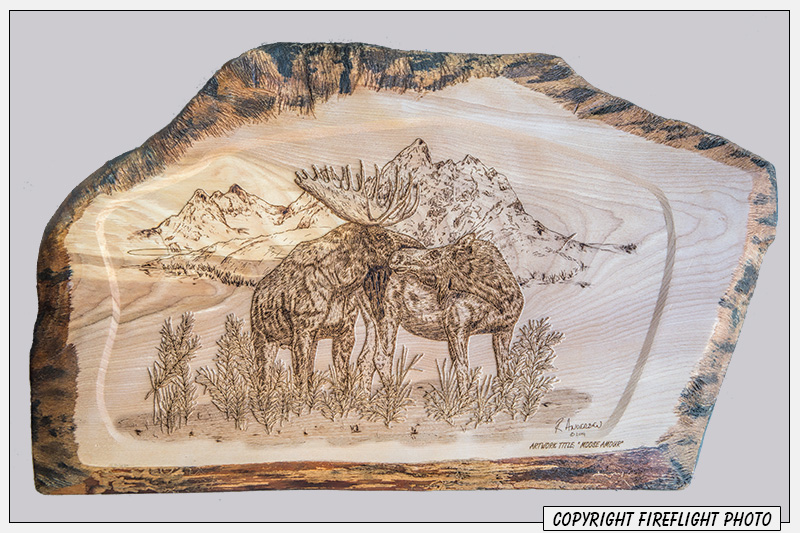 Detail from above example: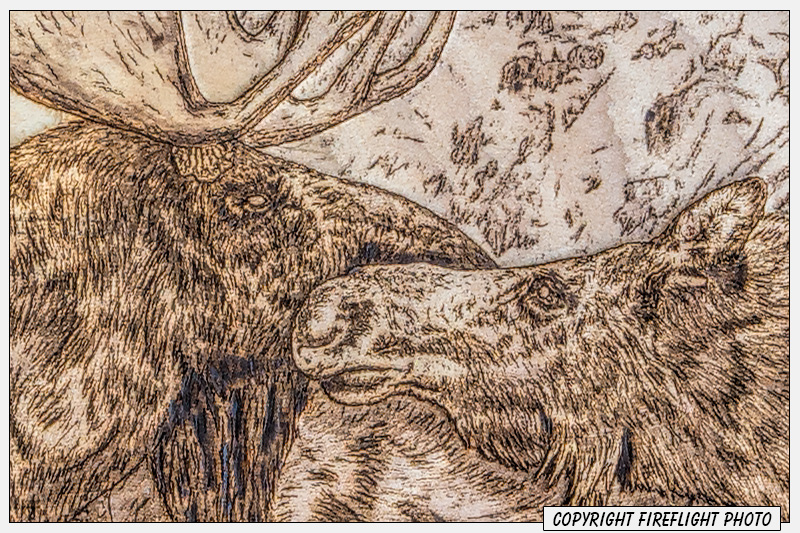 Here is what the back of the thicker pyro / carvings look like: