ARTWRK040 - Titled "Snarling Wolf"
The Story of the Drawing:
I have always loved wolves, since seeing and photographing my very first wolf many years ago in Canada. Its just something about their eyes and demeanor and they way they run in packs and have a whole hierachy of rules in that pack. They are very mysterious animals to me.
I had an opportunity to photograph a pack of wolves on an elk carcass around 2008 in Montana, it was an awesome event. Lots of interaction as the wolves decided the order that each got to eat and the impatience of some to wait their turn. This painting is referenced from one of my photos I took during that trip and I really liked it as a photo, but thought it would really powerful in grayscale colors and digitally painted.
I started by creating the background layer and then slowly adding the wolf and details to the art piece. This one is a little different to some of my other art pieces in that there is more of a smoothness to the paint style and more pop in the details. This looks awesome printed on the art paper we use, almost 3 dimensional and is one of our popular selections in our art on wood series.
I use the original photo as a reference for the wolf and use a combination of various brushes and styles in Corel Painter, I never really know which tools or brushes I will use as it usually happens when I see the style I am going for. Sometimes, because of this, it can take me a while to get going on a painting as I feel and search my way towards that paintings style and look.
It was created on a computer using digital painting techniques and tools. The main items being Adobe Photoshop, Corel Painter and Wacom drawing tablet.
Robert J Andersen
DETAIL IMAGE 1: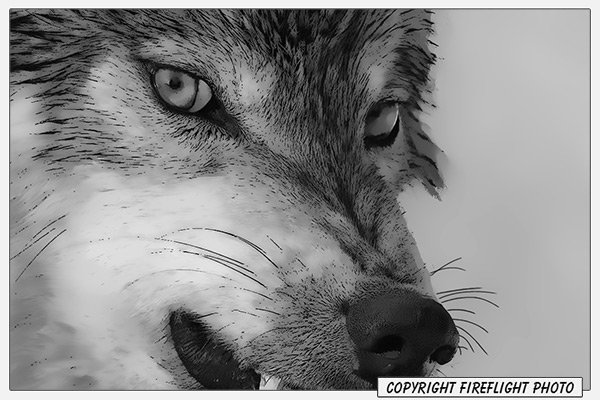 DETAIL IMAGE 2: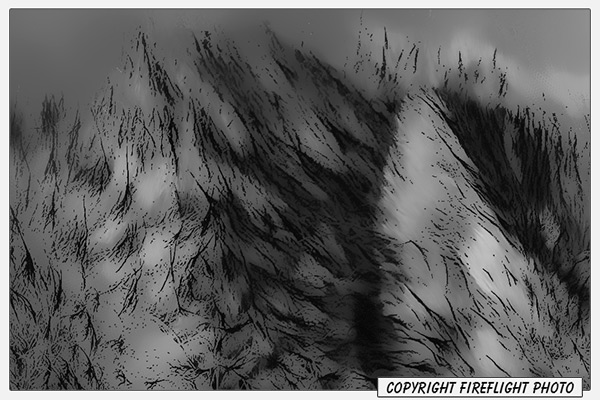 FINAL FULL DRAWING: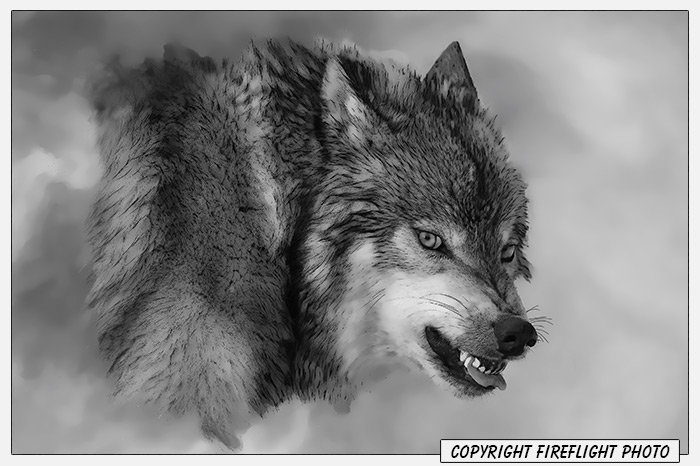 This page has been viewed 1508 times since November 14th, 2015.