Pyrography - Titled "MAMAS PRIDE"
This original pyro piece is based on my pen and ink drawing called "Mama's Pride". It was a beautiful photo taken by a friend of mine and I will always appreciate him letting me draw it.
This pyro / engraving piece is done on half inch this maple slab. It is one of a kind, every wood slab is different, the way I shape and carve the wood different. It truely is a unique type of artwork.
This wood used in this pyrography / engraving is from a solid half inch thick maple slab. I have shaped the wood and treated the edges to look like a live edge slab all around. There is just over 7 solid hours of engraving work, followed by hours of burning in the details. Once I am happy with the final result the wood is sealed front and back. The backs of solid slab artworks like this have been hollowed out to make the wood lighter for hanging on standard walls. A lot of love and care and midnight hours have gone into creating this piece of art.
APPROX SIZE: 19 wide x 15 high x 1/2 inch thick (measurements in inches)
COST: $380 including free shipping withing USA
FINAL PYRO / ENGRAVING: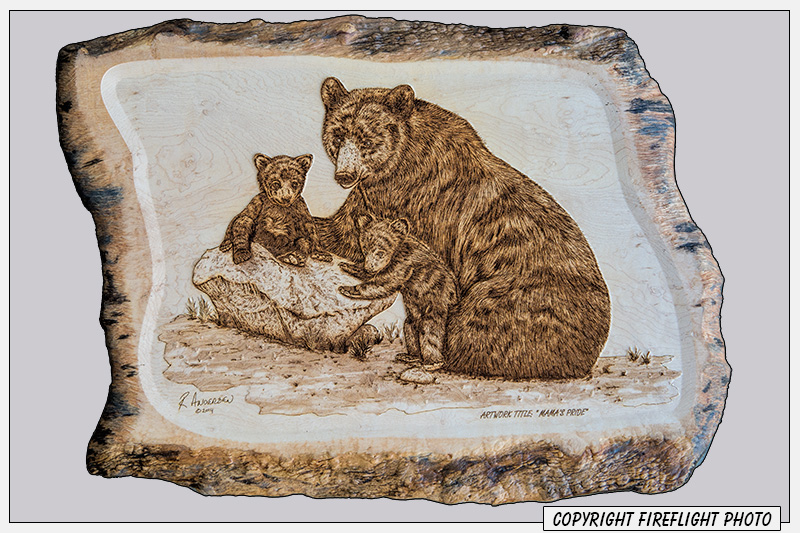 DETAIL IMAGE: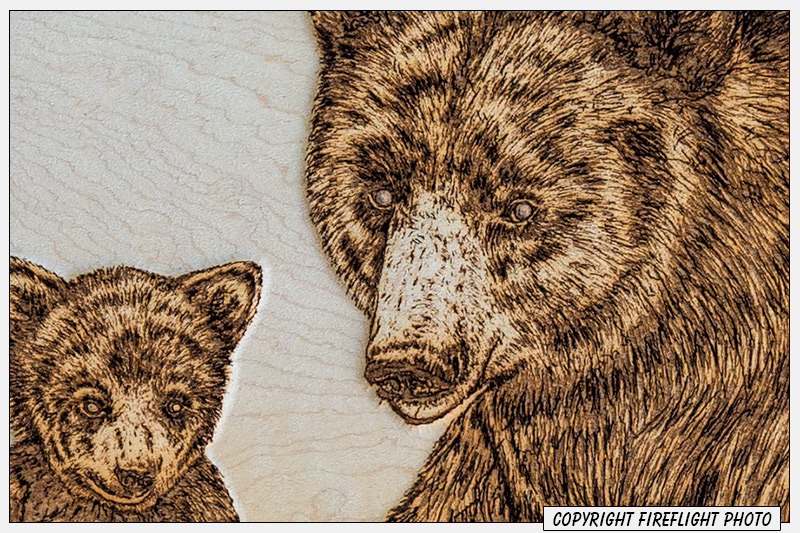 DETAIL IMAGE: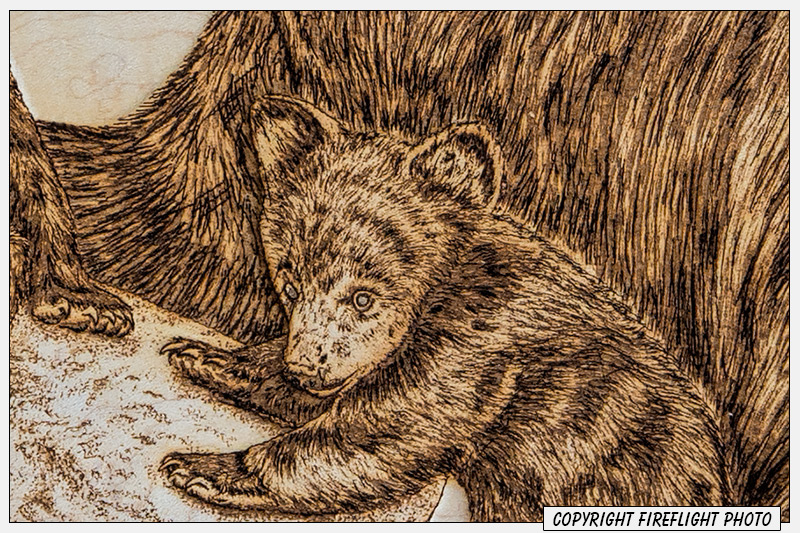 This page has been viewed 442 times since March 1st, 2015.