ARTWRK032 - Titled "POWER AND LOVE"
The Story of the Drawing:
My wife wife is always challenging me to do more and more complex drawings, interaction and stuff. She asked for a family scene of moose, and I liked the idea once I saw this cow and baby interaction photo.
This pen and ink drawing was referenced from two different photos. The cow and calf photo was taken in Denali National Park Alaska by a photographer called Ron Niebrugge. I would like to thank him for giving me permission to use his photo as an art reference, he has some awesome photos in his collection. The second image of the Bull was a photo we took in 2012 and we love the texture of him and his pronounced muscles. The two combine well to form a final composition we called Power and Love, a reference to his power and the love and bonding between the cow and calf.
I drew it using a combination of the following tools, Pigma Micron Pens, drawing Ink, inking with paint brushes.
This drawing was a real challenge for me, mainly because I really wanted to capture the two elements I was focused on the title. I am very happy with the final result. The drawing in full size of 16x20 inches looks way better than it does here in the limited size I allow for fear of the internet
I wanted the title to reflect the relationship between mum and her baby and the power of a large bull moose.
Once the drawing is complete, I scan the image at very high resolution, then process it to remove the paper texture that shows after being scanned, no other processing is done other than to make it look just like the original.
Robert Andersen
DETAIL IMAGE 1: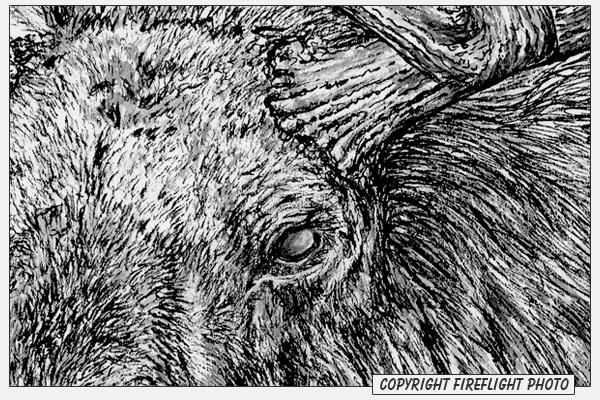 DETAIL IMAGE 2: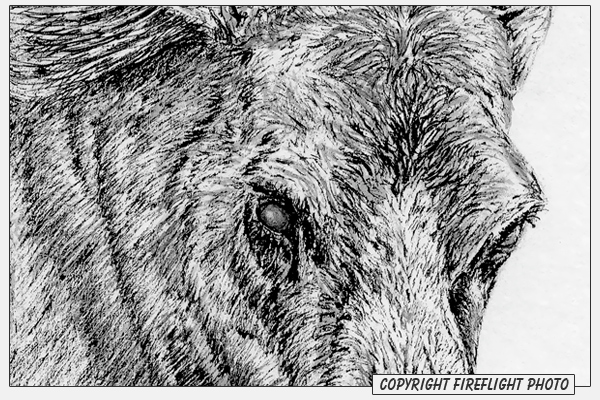 DETAIL IMAGE 3: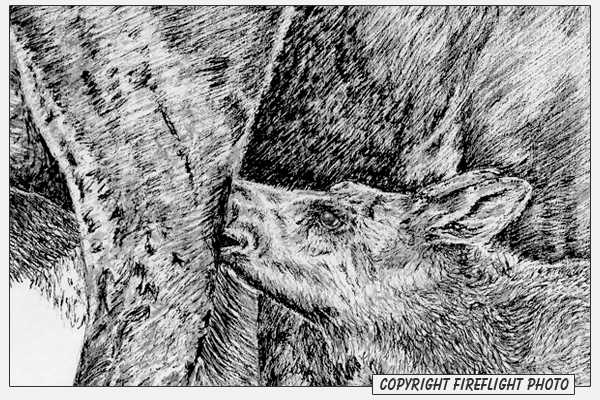 FINAL FULL DRAWING: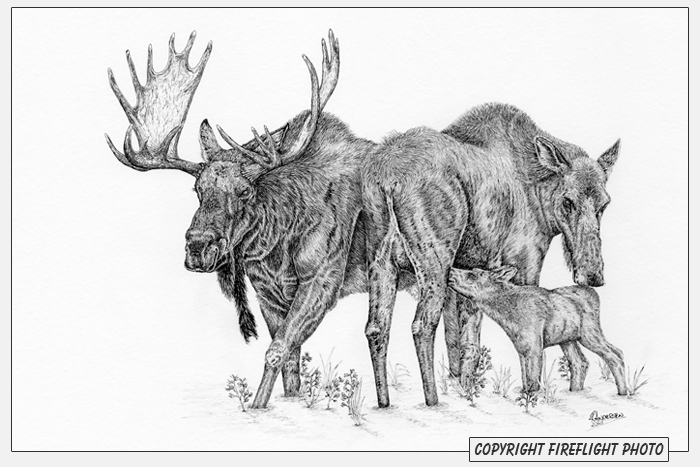 This page has been viewed 1246 times since March 14th, 2013.