ARTWRK031 - Titled "MAMA'S PRIDE"
The Story of the Drawing:
The story to this drawing doesn't belong to me as it was a friend of mine who took the reference photo. I know he has been following this family of bears for a while and was extremely happy to get the set of photos this reference photo came from. His name is Duane Cross and he takes great local wildlife photos and has kindly given me permission to use his photos as art references.
This drawing was a real challenge fo me, mainly because of the three heads and sets of eyes to get right and also the tiny detail in the paws. The cubs are fairly small relative to the drawing which means drawing the detail gets harder as not much area to work with. I got the result I was looking for and I am happy with the final outcome. I did find that the smaller eyes on the cubs were hard to do in pen and ink, the ink really wanted to close the whitespace, either that or I just don't see as well as I used to do. The drawing in full size looks way better than it does here in the limited size I allow for fear of the internet
I wanted the title to reflect the relationship between mum and her cubs, I thought mama's pride was a great choice to do that.
Once the drawing complete I scan the image, then process it to remove the paper texture that shows after being scanned, no other processing is done other than to make it look just like the original.
Robert Andersen
DETAIL IMAGE 1: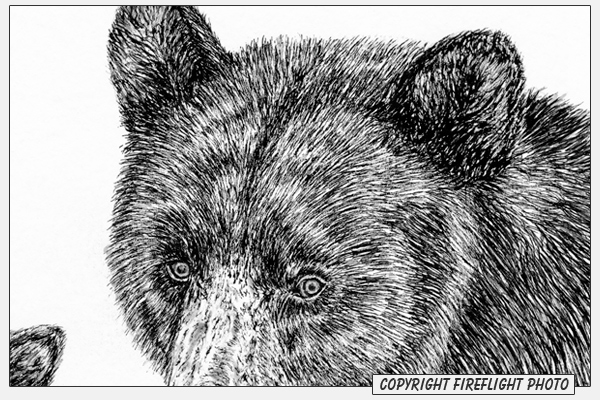 DETAIL IMAGE 2: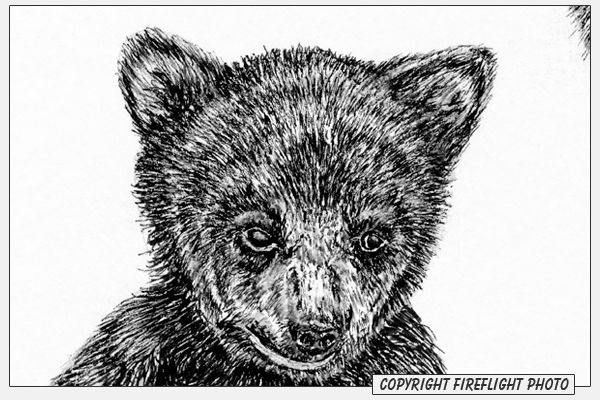 FINAL FULL DRAWING: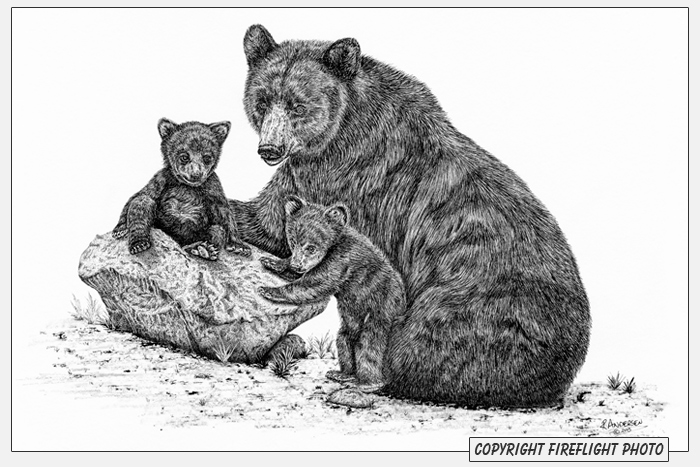 This page has been viewed 1395 times since February 1st, 2013.